IT IS 3D were in Chennai in October 2017 and were invited to give workshops at a number of different organisations. One such organisation was Sathybama University, a privately funded organisation catering to 45000 students. They have over 15 R&D departments spanning many areas in science and technology.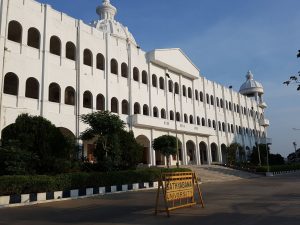 When we arrived at the auditorium, we had anticipated around 100 students. We were pleasantly surprised to find that the auditorium was full, with close on 500 students and academics waiting for us.
Our workshop was wide ranging and covered a number of technological issues which will have significant impact on the world in general and on the student: on their careers, on the businesses they join, on the companies that they found, on their current and future studies, and on their lives and environment. We explored smart manufacturing, Industry 4.0, 3D printing, the 4th Industrial Revolution, entrepreneurialism and disruptive technologies.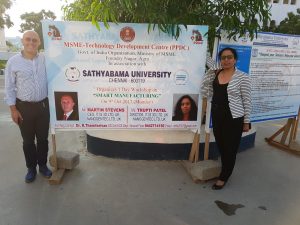 We put all these into context for both the students and the academics in attendance. This included an analysis of issues specifically related to India, and also comparing India's situation with other economies such as China, Singapore, the USA and the UK.
The feedback we had was very positive both from the students and the lecturers who attended. In fact, the lecturers felt that such a workshop just for academics would be an excellent way for them to learn about emerging technologies and the impact this will have on their students.
IT IS 3D has signed an MoU with Sathybama University to deliver more workshops, create links with other organisations utilising their contacts within the disruptive tech field, and to explore joint research and technology development. We will clearly be regular visitors to Chennai in the future.
Further information on our workshops available on request. Contact us on [email protected]