Users of 3D scanning equipment are not usually limited to one application; they have a need for scanners which can meet a number of different requirements, for a number of different projects or, in FE, for different areas of research. Most 3D scanners are limited in this area.
IT IS 3D is the UK distributor for the David range of 3D scanners. This equipment provides by far the best price to performance ratio of any 3D scanners.
Having said that, a David 3D scanner is not necessarily the 3D scanner for you; scanners can be application specific. If you want to scan a human being, there are more suitable scanners available; if you want to scan a building, the same applies. If you want a mobile scanner for outdoor scanning, then look elsewhere.
But if you want to scan stationary physical objects, with sub mm precision (the highest achievable resolution is as good as 50µm), the David 3D scanners are for you. If you want to scan small to medium sized objects (3D scans have been taken from objects as small as a fly, as large as a car), then the David 3D scanners are for you. As you will have read, David 3D scanners cannot do everything. But what they do, they do incredibly well. And they are very versatile, and so are ideal for organisations where more than one specific application is likely to require 3D scanning.
Made to highest German quality standards, not only are the mechanical and optical parts extremely well made, but also the software – the engine, and the key aspect of David systems – is very well written. And with each iteration, the software gets faster, more flexible, easier to use, with more integrated wizards. The result? You, the customer benefit. Better, quicker, easier and more reliable scanning, with more detail, and better resolution.
What is the technology used by David? The company started in 2009 with a 3D laser scanning product; great for first time users and for schools, this package, using handheld laser tubes, is still available for those who want to explore 3D scanning for the first time, or want to scan in 3D but have a very low budget. If your budget is below £500, go for it. It may be low in price, but not in performance. Although it may be manual and more time-consuming than David's more sophisticated products, it still uses David's high quality David 3 software, enabling users to get great scanning results.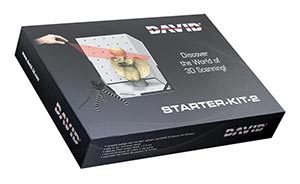 For those with an additional £2,000 to spend, they can access David's SLS-2 or SLS-3 scanning systems (they use the same software, but the higher priced SLS-3 has higher quality optics). "SLS" stands for Structured Light Scanning. This method uses light from a projector together with software-generated projected patterns (hence the structured). A camera captures the shape of the object being scanned, which the software turns into a virtual 3D model. A texture mapping function (in effect a 3D photo) can be used to superimpose the visual effect on the 3D shape.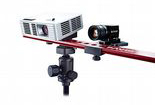 The resolution available is a function of the size of the object being scanned. A recent improvement in the software means that the resolution is now 0.1% of the size of the scanned object. This is also available from 3D scanning packages costing 10 times as much.
But it is not just about resolution. It is also about how easy 3D scanning systems are to use, how long it takes not just to scan, but also for the software to collate the data and turn it into a complete 3D scan. Lastly, it is about how much effort you have to put in during the post-processing phase to turn your scan into usable data. The speed with which this is done, and the ease of use can be made even better by adding the matching turntable. With the TT-1 turntable added to the system, the level of automation is increased yet further. One of the tricky and time consuming aspects of 3D scanning is collating the separate scans and stitching them into a single 3D scan; use the turntable and that is done for you.
No matter what your organisation, there is the possibility that you will have applications which could make use of David scanners. Recent applications include forensics, reverse engineering, digitising physical models, scanning dental moulds, museums scanning their collections and many more.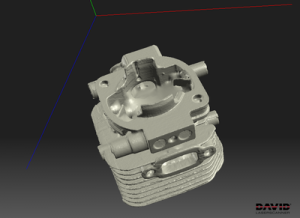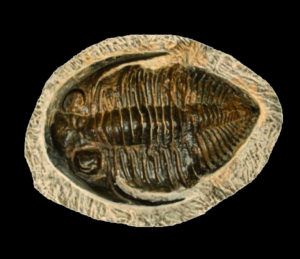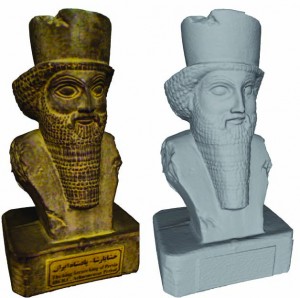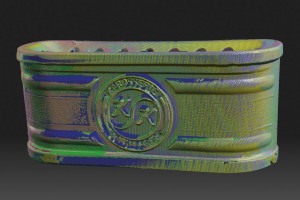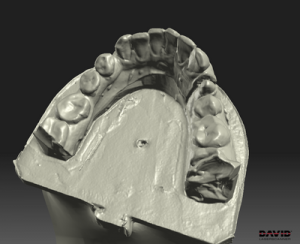 So for both the novice scanner and for the 3D scanning expert, IT IS 3D with the David scanning products have a solution for you. And at very advantageous prices.