IT IS 3D were invited again this year to deliver STEM related activities at the YoMo event in Shanghai in July this year.
The experience was amazing. IT IS 3D teamed up with local company MakerBaby to deliver robotics, 3D printing, 3D scanning and 3D creative drawing.
The response we had was fantastic. Parents accompanying their children waited patiently for their turn to get a hands-on experience of the technologies on offer.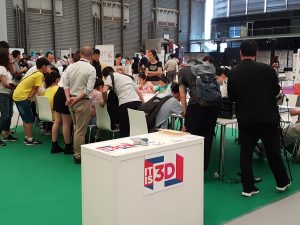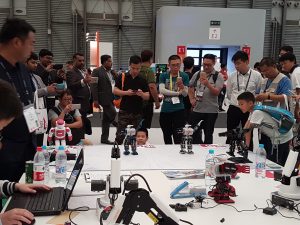 Robotic programming was popular with youngsters using symbol card recognition for the younger audience, as well as advanced robot arms where students were programming pick and place applications, with sorting items into bins and writing messages, amongst the activities.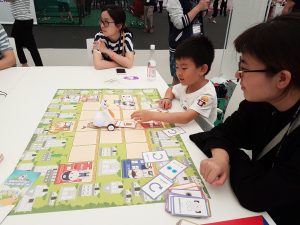 We also exhibited dancing robots to encourage fun and fitness; this captivated everyone – from grown-ups to the youngest visitors to our booth, many of whom danced along with the robots.
It seems that an appetite for knowledge on new technologies is very much at the forefront of parents' and students' agendas. Over 4 days, Yomo attracted over 9,000 visitors, all very keen to get the hands-on experience on offer. Apart from IT IS 3D, there were other organisations showcasing AR, VR, electronics and programming, plus gaming to name but a few.
IT IS 3D will be attending Yomo again in 2018 in Shanghai where apart from offering hands-on activities on new and disruptive technologies linked to STEM, will also be involved in a competition involving STEM activities for students from age 6 – 21.
PS YoMo (Young Mobile) is an event which aims to excite and involve young people in current and future technologies. YoMo is organised by GSMA, the global organisation representing the mobile telephony and data industry. GSMA holds three annual conferences, in Shanghai, Barcelona and California.