Snapmaker All-Metal 3-in-1 3D Printer
Great price for an all-metal 3-in-1 3D Printer
Turn Your Desktop into a Workshop
3 Interchangeable Functional Modules
3D Printer   |   Laser   |   CNC
Free 3-in-1 Software
With the 3-in-1 software, Snapmakerjs, your stunning creation is just a few clicks away.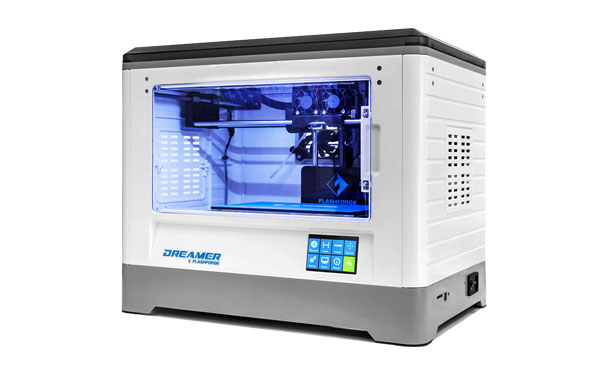 Dreamer 3D Printer
IT IS 3D's Dreamer 3D printer is an excellent low cost 3D printer with all the features and capabilities required to produce first class 3D prints.
Plug-in-and-run – Dual print heads for 2 colour printing – Heated bed for reliable ABS printing – Semi automatic calibration for easy set up – Reliable & consistent printing – Easy to load and unload material – Excellent value for money
Finder 3D Printer
Great price for an entry level printer
Smooth design, no edges and corners, no exposed high temperature components or wires, creating a safer user environment.
3.5″ touch screen panel, easy operation and instant previews of 3D model files.
Patented extruder design greatly reduces risks of filament jams.
Assisted platform calibration system makes platform levelling much easier and more precise.
Easy to install filament cartridge and filament run out detection ensure your designs are successfully printed each time.
Built-in 4G TG storage card supports Wi-Fi, USB cable and USB pen drive.
Ultra-quiet operation makes it suitable for a quiet working environment.